How You Can Easily Add SSL to Secure Your WordPress Website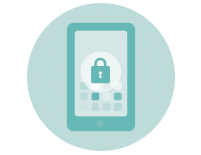 As of the end of January new versions of Google Chrome started flagging up websites it sees as insecure. In most cases this will be a website that does not have a Secure Certificate and does not use https at the start of its address. This move has been a long time coming and for those in the SEO world it has been seen as a slight advantage in search to have a secure website address for your web domain.
How to add a secure certificate to your domain name
With the advent of Let's Encrypt it's now possible to add a secure layer to your website through your existing webhost. We use the services of WP Engine and SiteGround and both provide simple means of adding secure certicates to webhosting. As SiteGround points out, "…Matt Mullenweg, the founder of WordPress has announced that some of the new WordPress features released in 2017 will be available only for sites using HTTPS…" and as the majority of our work is with WordPress, then it's in our interests to make sure all sites comply with these requirements too."
So with little fuss, we can add a free SSL certificate by choosing the Let's Encrypt option through SiteGround or SSL > Add Certificates from the Overview window for your install on WP Engine. And yes, we did say free! Be certain though that you know what type of certificate you're getting.
Let's Encrypt doesn't offer dynamic site seals which some visitors may find reassuring. The other SSLs at SiteGround (Wildcard and EV) do.
(Siteground) provides dedicated IPs with EV SSL but not with Let's Encrypt and Wildcard SSL.
With Wildcard SSL you can use one certificate for your domain and all subdomains. With Let's Encrypt you should install separate certificates for each.
EV SSLs have extra assurance for site visitors because they also display the company name in the address bar of your browser and company information in the certificate. EV certification requires a thorough background check of the company before issuance. For comparison Let's Encrypt certificates are domain-validated only (as are also the Wildcard SSLs at SiteGround).
The cost of a secure domain name
Up till recently secure certificates were an additional cost to website owners and could range from £50 to several hundreds depending on what level of security was required. In some cases, where websites need more security to protect logins, data transfer or require a financial level of protection, a simple SSL certificate will not be sufficient. But if all you need is to protect the login to your website admin page and maybe the contents of a contact form, then the good news is you domain could be protected for free.
The SEO advantages of adding an SSL certificate to your website
We mentioned SEO, and there's several things that can work in your favour here:
With Google Analytics you could get better access to referral data
https pages can load faster
It can give you a small boost in page rankings with Google
What to do next?
OK – this may all still sound like jargon and tech-speak, but we know that seeing a padlock symbol in the web address bar of your browser means that data entered is secure. So an SSL certificate means we trust the website we're visiting and anything we send via a form, whether it's your email address or credit card details are being sent as encrypted data.
As a website owner you want the best service for your visitors and for them to trust you. Speak to your webhost about how SSL could work for you, or better still, contact us to see how we can help you with securing your website.