Joomla Gigs Listing Website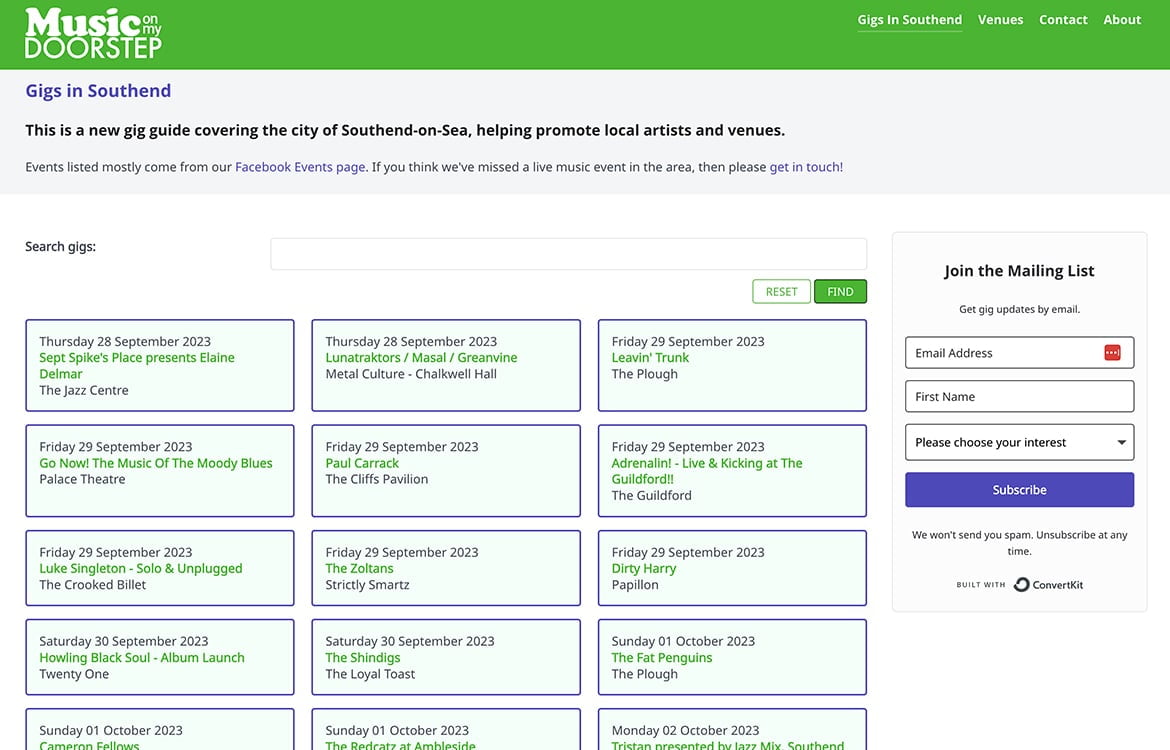 Project Overview
We're fond of a well-optimised side project and Music On My Doorstep is no exception. It was built out of a personal wish to know where all the gigs were happening in and around the Southend-on-Sea area. The version of the website that is live is the second iteration as we realised trying to build a component to list bands, venues and gigs was a tall order, especially as it was done in spare time.
The live website is a Southend gig guide which immediately shows the user what's on starting with the nearest gig to today's date and is event-driven. Each listing clicks through to a more comprehensive events page which includes other details such as support acts, ticket links and a map for the venue. The map, using Google Maps API, was an important addition. For a reasonably compact city, Southend has a lot of venues. We have 55 listed but there's more than that if you include community centres and the odd wharf and impromptu pitches near the pier. It's also important to promote local performers and to encourage a community while attracting SEO traffic to the website by listing bigger names who are appearing at the larger venues in the city.
Though it's not listed as a beta we have been keen to gather feedback and continue to build a list of features for the next phase of the website. This includes how best to get signups to the mailing list.