Why improving the pagespeed of your websites is essential for page ranking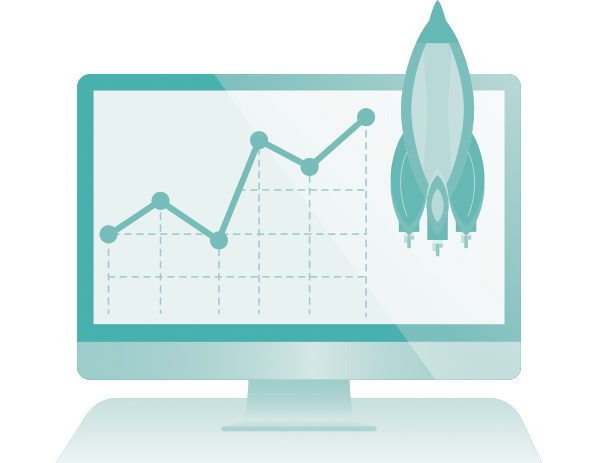 Tune your website with Google Pagespeed Insights to improve your SEO
If you want to succeed at something reading the instruction manual is essential. The manual should tell you everything you need to know about how your equipment operates. Google is no different. It offers us tools to see how many people visited our websites and what they searched for to get there. Within these tools is a wealth of knowledge waiting for us to read and put into practice methods for improving how our websites work.
According to their recent article, Page Speed As A Ranking Factor, SEO firm Yoast refers not only to overall page speed but the mobile-first ranking of websites.
What website visitors want the most
It's no surprise that the websites people visit the most, and therefore buy from, are the ones that work the best. The most important element is how quickly a web page loads. We can measure the level of user satisfaction in fractions of a second. So what better way to measure how and why a page loads so quickly than using Google's Pagespeed Insights or a number of other online we have referred to in this article.
This website, for example, when tested with Pingdom's Website Speed Test scored a very respectable 75% with a load time of 1.79 seconds. We have got faster websites, including a recipe website that will load in under 2 seconds and a client site built on Joomla that loads in 1.2 seconds!
Insights and improvements
Pagespeed Insights is a simple to use online tool which loads your website and then scores its performance on a number of factors. These include time to load, blocking factors such as stylesheets and JavaScript files, image optimisation, browser caching web server configuration.
The best thing about this tool is having scores your website performance, Google Pagespeed Insights will tell you what to do to improve your website. It even helpfully provides a download of asset files such as compressed images and styles for you to use as replacements. So there's no excuse for your website underperforming if you, or your web developer spends a little time reading how Google wants to help your website improve. Previously we wrote about how using SSL could help as a page ranking factor.
Read the performance report
There aren't many secrets when it comes to optimising for pagespeed. If you're scoring low, the report will be telling you things about content blocking javascript or serving correctly sized and optimised images. Using WP Rocket (there are other tools available, but this is our favourite and works with WP Engine too), we can successfully move all scripts to the footer, combine css and javascript files and preload page content. The plugin also works with your CDN of choice, Facebook Pixel, Google Analytics and Cloudflare.
Other Page Speed And SEO Tools
One thing about Pagespeed is that it doesn't score your load time. Odd isn't it? That's why blended apps such as GTMetrix are helpful. Not only does it incorporate Pagespeed and YSlow (available as a Firefox browser add-on), it gives us a nice loading stat to show how long your page took to arrive.
Let's also think about Pingdom which does many of the same things, and includes a load time.
Managing the data of both short-tail and long-tail keywords sometimes can be challenging at scale. Use a tool like Linkio to keep your various keywords organised.
Bonus: Structured data
Google tells us that by creating our web content in a certain structured way our readers will be able to use our websites more easily. We have a hierarchy of data, starting with the most important content and then grouping other information below helpful headers. This can include address information which can help with geographical searches. We'll write more about this soon.
Useful links
Need more help or information?
Contact us about how we can help speed up your website and help improve your website ranking.