New WordPress website for US firm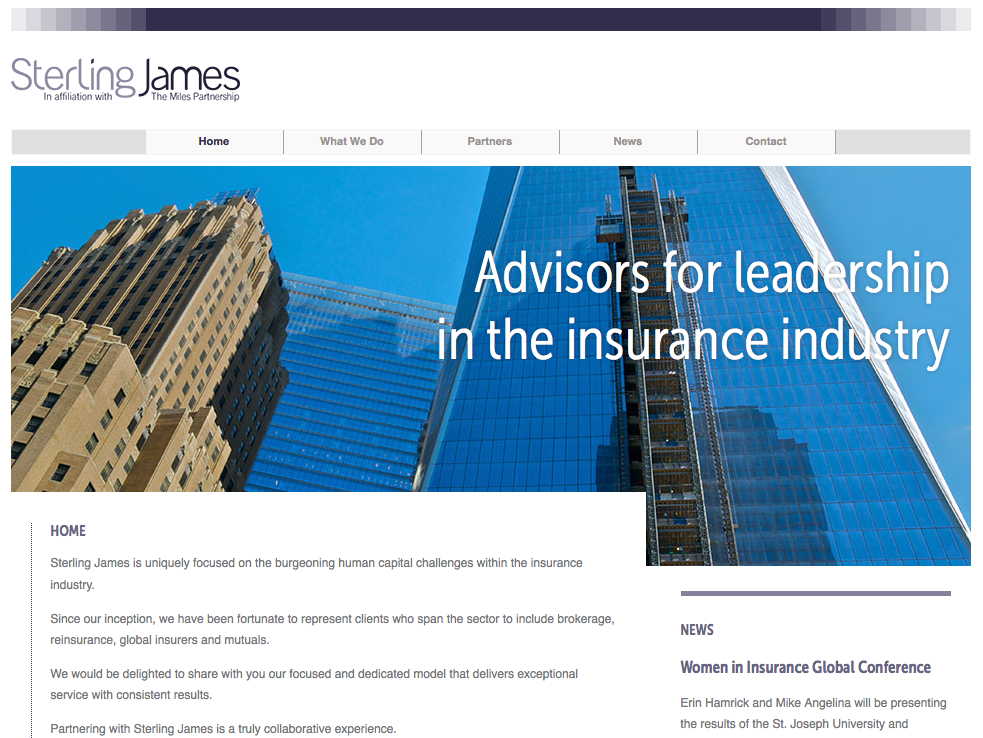 Having completed work on the design and rebuild of a WordPress website for London client, The Miles Partnership, we were delighted to be asked to work with their US-based affiliates, Sterling James. The brief was to design and build a WordPress website which could be updated with partner information and news about speaking events. WordPress suited this task well. We also wanted to reflect the insurance industry in the imagery used so we included pictures of LLoyds of London, the Willis Tower in Chicago and the soon-to-be-completed One World Trade Building in New York.
This website was a quick turnaround but with Dan, Mike and Louis on the task we managed it, and with only one midnight Skype call to New York call too.
View the website: www.sterlingjames.com
Tags: design, new york, website development, wordpress, wordpress website development