Life's Too Short – Willow Management
Coming up this week is a new BBC "observational comedy starring Warwick Davis and written by Ricky Gervais and Stephen Merchant" called Life's Too Short. It refers to a fictional talent agency run by Warwick Davis's character.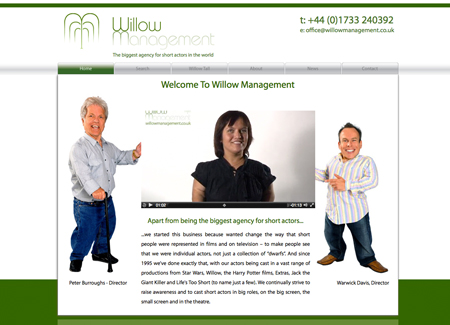 In real life DJA and Hughes Design have spent some time working with Warwick and his company on the website for Willow Management, an agency promoting short actors, a number of whom appear in the show. The website enables casting directors to search for actors of varying heights below 5 feet, to email and print search results. More information is in our Recent Work section.
We are very proud of the work we have done with Warwick and Willow Management. We hope the show is a massive success too!
Tags: BBC, life's too short, ricky gervais, warwick davis, willow management